500gsm PVC
A premium coated banner-grade material
Material Overview
Premium quality, coated banner-grade PVC
Suitable for tension-frame systems
M1/B1 fire-rated to comply with UK and European Fire Safety Standards
Suitable for both indoor and outdoor use
High-quality full-colour print
Standard finishing included (see below)
Printed with fade-proof UV-based inks
Each banner is printed and finished to your requirements.
Uses for 500gsm PVC
Most suited for tension-frame systems
Suitable for both indoor and outdoor use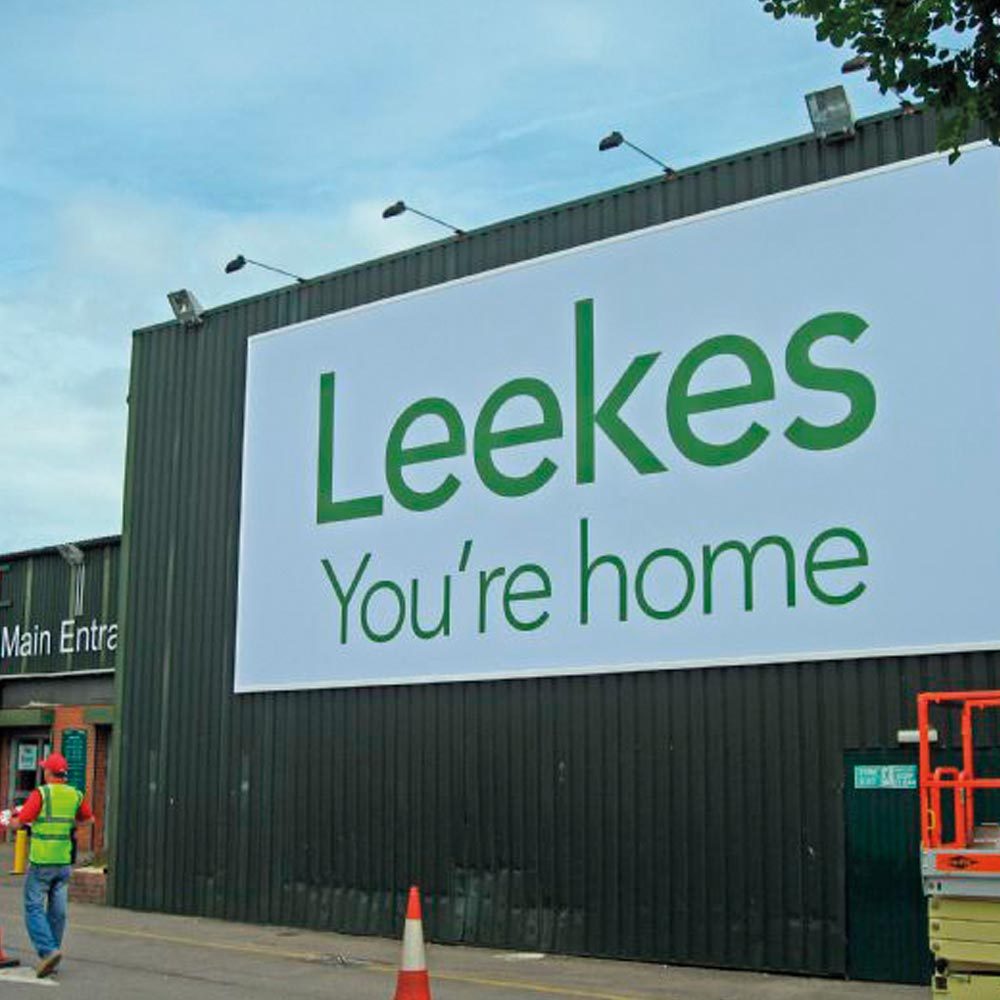 Finishes for 500gsm PVC
Welded Hems & Eyelets

Items will be given a welded hem, then eyeletted at equal distributions along the hem.

The standard distribution of eyelets is one per metre. If you require a different distribution or specific placement of eyelets, that is no problem at all - simply let us know what you need when you place your order.

Welded Hems Only

Items will be given a 53mm welded hem.

Pole Pocket(s)

A pocket is added to the edges you require to allow a pole to pass through and support/tension the banner.

The diameter of the pocket can be specified by you, however, if you let us know the diameter of the object to go into the pole pocket we can calculate the size of the pocket for you.

Trimmed to Size

Items will be cut to the size ordered.

Trimmed With Eyelets

Same as Trimmed to Size but with the addition of eyelets.

Trimmed with Overlap

Items will be supplied with an amount of overlap on the edges you require. Once positioned, the overlap can be trimmed with a double-cut.

If not specified, our standard is 10mm overlap on right edges. Please let us know if you require anything different.

Trimmed with Silicone Edging (Kedar)

Graphics will be stitched to a strip of silicone edging, suitable for exhibition tension frames.

14mm wide silicone will be used as standard, unless otherwise requested.

There is no charge for this finish.